Profile drafts and design work
You sure have an idea of what your new bouldering or climbing wall should look like. There even might be a talented artist hiding somewhere deep inside and you ready to transfer your ideas on paper in hand or even using a Sketch up program. Not feeling it? Never mind. Our first appointment is going to consist of a cross examination of your ideas and we'll create the first profile and layout design for you. Then we can find out the surface size ideal for the certain area and also the estimated price. With this budget you can then ask for a loan or create your own business plan.
In the past couple of years, it has become more and more popular that our customers like to have the profile climbing or bouldering wall design created and then ask around a few climbing wall manufacturers. Then they get the final price per m2 from other sources. Even this utility we will gladly provide.
The next steps are usually a 3D model with Sketch up, basic views on individual sectors in .pdf format, levelled platform plans and visualisations processed by an architect.
We are the first company to create a 3D paper miniature of the wall in 1:25 or 1:50 scale included in the total price.
And in hand with the design are also engineering tasks such as sheathing plans for CNC programmers for three-axis and five-axis centres and design and static assessment of the structural framework and production plans for our manufacturers.
Manufacturing and installation
Sheeting
Our sheeting is made from Multiplex birch plywood of the best quality BB/BB with thickness of 21mm. On place part fitting is way over. Nowadays we have desks already set in order thanks to the CNC technology which are already provided with a surface with water-based epoxy glaze and glass granulate. Our boards are formatted on a 5-axis CNC machining centre, which allows a precise location of all individual parts, continuous grid, vertical drilling or rounded edges.
As nobody wants their wall to look armoured, we evolved a new way of reverse installation. Installation from the front is something we can still manage and use for places where we need to save space behind the construction. Our technicians are slim but unfortunately, 20cm wide gaps are still too small for them and sometimes front installation is necessary.
Structural framework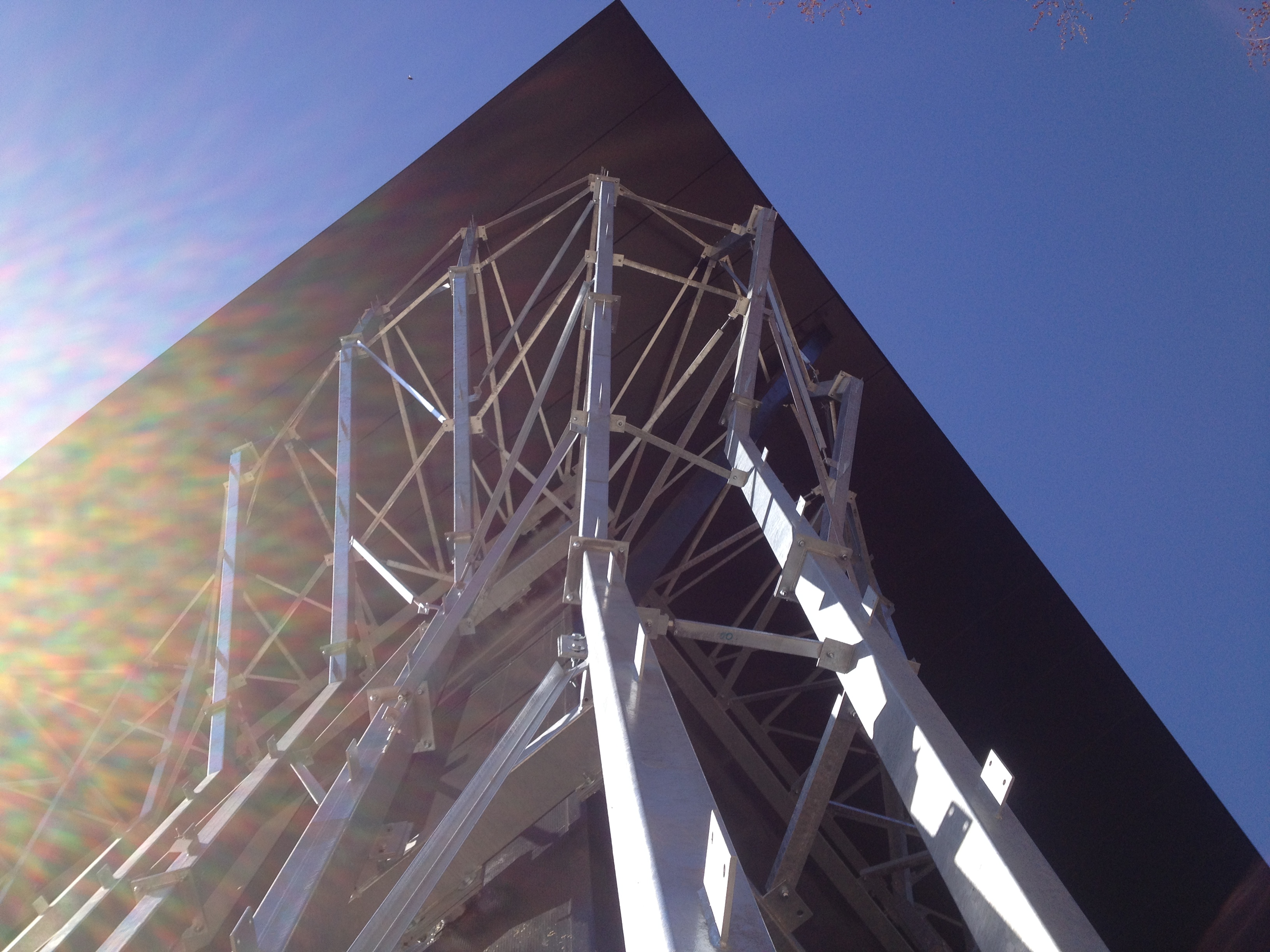 The framework material options depend on a few aspects. One of the most important aspects being the static report. Although wooden frames are cheaper than steel ones, their statics aren't as durable. Another aspect is the climbing wall location. Is it indoors or outdoors? Is it roofed when outdoors? How much is it roofed and which side is it orientated to? Those are the first questions at the real beginning of the price estimation.
With indoor walls we always like to go for the best and most convenient solution. Therefore, we usually combine steel and wood depending on the profile angle. Wooden constructions for KVH or BSH profiles is made by CNC carpenter machines (e.g. Hundegger K2i), steel frames are come with anticorrosive coating.
For outdoor use we suggest galvanised prefabricated frames or wooden frames with antifungal treatment.
Holds and Volumes

Holds

Although Walltech climbing is mainly a company providing climbing and bouldering walls, we offer set of climbing holds which we are planning on extending in the future. Besides our own range of holds we can provide holds from other brands too such as AIX, Freestone, Lapis, Bleaustone or HRT. Our first-rate technicians will happily help you chose the right holds according to the climbing complexity and finally build routes and boulders of highest quality.
Volumes

Structures are an essential part of every climbing or bouldering wall these days. They allow you to change up an area for a certain amount of time, make an overhang more overhanging or even create a vertical shelf.
As structure surfaces have been more and more emphasized and we like to keep up with trends, we came up with our own structure technology.
Our structures have rounded edges and therefore they are comfortable to grip, they don't slide and their dirt and attrition endurance is comparable to classical climbing wall surfaces.
We offer single and twisted structures both of which you can find in our catalogue together with all structure sizes and shapes.